Morocco Sahara Desert Trips & Tours From Marrakech to Fes 3/4 days
Travel with experts to discover the real morocco:
For each of your Morocco Sahara desert trips or Morocco Sahara desert tours from Marrakech to Fes & Merzouga and more destinations, our agency takes you on a magnificent experience of which you will keep very beautiful memories. You will have the chance to experience the real adventure of discovering Morocco.
It will not be a classic trip where you will visit tourist areas only. With MOROCCO BEST SAHARA TOURS, the trip is worth much more than that. It is an experience of a lifetime.morocco places to visit
At MOROCCO BEST SAHARA TOURS, a whole team is at your entire disposal. It is made up of professional, qualified people who are above all passionate about their profession. They are committed and also, motivated to offer you high-quality services so that you enjoy every trip to Morocco Sahara desert tours From Marrakech and Fes . Your satisfaction is our priority.morocco places to visit
We understand very well, what you need.
We are right there where you need us.
We offer competitive prices.
Our Popular Tours
Morocco Sahara Desert Tours From Marrakech
Now discount % on all destinations on our Morocco tour packages.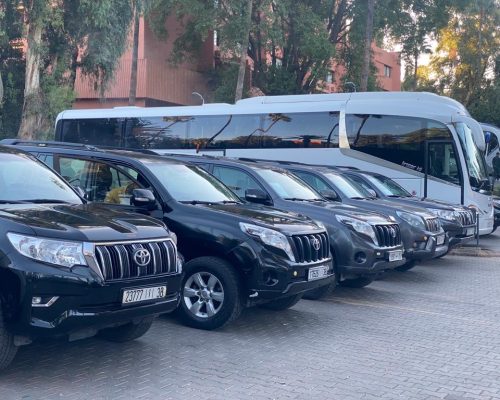 why would you like to rent a car with driver in Morocco?
To move around with ease and control each step of your desert tour, do not hesitate to request the solution offered by our agency: hire a car with a driver
By operating for more than 10 years in the field of tourism, our travel agency has been able to create an excellent reputation in the market. It has become one of the best providers to contact for excursions and Morocco desert trips or to rent a car with a driver in Morocco . The secret to our success lies in our team, which is made up of experienced and qualified professionals. This is the case for our drivers who speak fluent English, French, and Arabic; but also other languages if the situation requires it. Our drivers are all known for their manners, their politeness, and above all, their correct and safe driving with a great knowledge of the roads in Morocco. That is not all! Morocco Best Sahara Tours provides you with comfortable Car Rental With Drives : 4WD ; Minivan ; Bus  and licensed tourist cars. This is so that you can fully enjoy your stay and your desert tour. Whether you choose a one-day or multi-day excursion, our agency guarantees you total satisfaction.
BOOK THE SAHARA DESERT TRIP OF A LIFETIME
 You are probably wondering why this trip is an experience you have to live at least once in your life. The answer is simple: Morocco is a true paradise on earth. In this magical country, you will find breathtaking natural landscapes, palm groves, golden dunes, an incredible view of the high Atlas Mountains on the horizon, blue skies by day and starry skies by night, imperial cities, and amazing gorges, and more! To live a splendid experience where you will admire all these wonders, Morocco Best Sahara Tours has prepared several routes and excursions for you for one or more days. Thanks to these Morocco Sahara desert trips, you will discover the beauty of Morocco's desert tour from Fes & Marrakech and the charm of the Moroccan desert by visiting Erg Chebbi in Merzouga and Erg Chegaga in M'Hamid el Ghizlan. Each of our Morocco desert tours from Marrakech will take you on the adventure of exploring the desert, but also the Kasbahs, the Todra and Dades gorges, the valley of roses, and many other places. So what are you waiting for? Book your next trip quickly!
MOROCCO SAHARA DESERT TRIPS
Take this chance offered by Morocco Best Sahara Tours and go on an adventure. Discover the unique landscapes Marrakech to Fes Desert tour and live a very beautiful experience of which you will keep such beautiful memories. Each of our Morocco desert trips is an opportunity to marvel at the Atlas Mountains, palm groves and oases, centuries-old Kasbahs, Berber villages, and golden sand dunes. Without forgetting the canyons, the gorges, and the mix of cultures that characterizes Morocco.
READ MORE
EXPLORE THE DESERT OF MOROCCO
With Morocco's Best Sahara Tours, you will live a unique and very special experience. You will discover hidden places and landscapes that few people have had the chance to discover. This is down to our guides who know every corner of Morocco. They are able to show you not only the beautiful natural landscapes but also the secret and hidden places from trails to spectacular viewpoints. Of course, at each place, you will be entitled to a break to take pictures, but also to unite with nature and the wilderness.
Of course, let's not forget the favorite destination of all our customers who choose our Marrakech Sahara desert tours to the Sahara Desert. This magical place gives off positive vibes with its silence and absolute calm. An excursion to the desert is a real moment of relaxation and well-being. It is also a moment of encounter as you can meet nomads who have made the desert their home.
Morocco Private Tours
Morocco Best Sahara Tours has designed unique programs for one or more days so that everyone can find what suits them. Each of these programs is an opportunity to discover southern Morocco. With a departure from Marrakech or Fes, two imperial cities, the first destination of our Morocco desert tours from Marrakech is the Kasbah Ait Ben Haddou. It is a UNESCO World Heritage Site and is the filming center of several well-known Hollywood films, such as Gladiator and Game of Thrones. Then, you will head to discover beautiful landscapes such as the Dades and Todra Gorges, The Valley of Roses, and the Atlas Mountains. Afterward, you will notice the desert stretching out in front of you, whether it is Erg Chebbi in Merzouga or Erg Chegaga in M'Hamid el Ghizlan. You will spend your night in a nomadic tent around a campfire and listening to folk music, you will do a camel ride in the dunes, you will admire the sunrise and sunset, and many other surprises. So, without further ado, contact us and we will create the program of your dreams!
Book now a Desert trip from Marrakech to Fes!
This 3-day circuit is ideal if you want to spend a discovery stay in Morocco but you have no free time. You will therefore have a condensed program in just three days to explore as many regions as possible. During this Marrakech to Fes desert tour, you will visit two incredible imperial cities, namely Marrakech and Fes. You will have free time to stroll through their alleys to open up to a new culture and a different world. During this dream stay, you will also have the chance to visit the famous Moroccan Sahara by crossing the Merzouga desert. This Marrakech to Fes desert tour also takes you on an interesting visit to southern Morocco. It will be your opportunity to admire the majestic presence of the Kasbah Ait Ben Haddou, the natural beauty of the Dades and Todgha gorges, the incredible valley of roses… not to mention the forest of Azrou and the peaceful calm of Ifrane. There is really something to please all tastes and satisfy all temptations of exploration.
Book a Desert tour from Marrakech to Merzouga with us!
Merzouga is among the destinations that make any traveler or nature admirer dream. Its breathtaking landscapes and golden dunes charm all its visitors. Therefore, this desert tour from Marrakech to Merzouga is your last chance to discover the Moroccan Sahara. On this circuit, you will go on an adventure that will take you to the Kasbah Ait Ben Haddou, the Todgha and Dades gorges, the Valley of Roses, Ouarzazate "Hollywood of Africa", and many other regions. Thanks to this circuit, you will discover an intimate, secret, and hidden Morocco that is revealed only to those with pure hearts whose only desire is to fully enjoy every minute of this special stay in the Moroccan Sahara. Of course, our travel agency takes care of all the details (accommodation, meals, overnight stays, etc.). Our only concern is to ensure that your desert tour from Marrakech to Merzouga goes perfectly so that this visit to Morocco remains engraved in your memory as a magnificent souvenir in this magical country.