Morocco tour from australia itinerary: morocco vacation packages
Explore Morocco tour from australia itinerary: morocco vacation packages
Explore Morocco Tour from Australia Itinerary: Morocco Vacation Packages
Welcome to Morocco, where ancient traditions meld with stunning landscapes, creating an unparalleled travel experience. At Unforgettable Tours, we're thrilled to introduce you to our captivating Morocco tour from Australia itinerary: Morocco vacation packages. Nestled at the crossroads of Africa and Europe, Morocco beckons adventurers with its rich tapestry of culture, history, and natural beauty. From bustling medinas to aromatic tagines, and from the vibrant streets of Marrakech to the breathtaking Sahara Desert, Morocco offers a diverse array of experiences that will leave an indelible mark on your heart.
A Cultural Mosaic and Natural Wonders Await: Morocco tour from australia itinerary
Morocco's cultural heritage is a living tapestry woven by the influences of Arab, Berber, European, and African civilizations. Wander through the labyrinthine medinas, where artisans craft their wares, and haggle in bustling souks. Delight in the fragrant spices and flavors of Moroccan cuisine, especially the famous tagines. Explore historic monuments that bear witness to the dynasties that once ruled these lands. Our Morocco tour from Australia itinerary is designed to immerse you in these rich traditions while also introducing you to the natural wonders of Morocco, such as the Atlas Mountains and the vast Sahara Desert.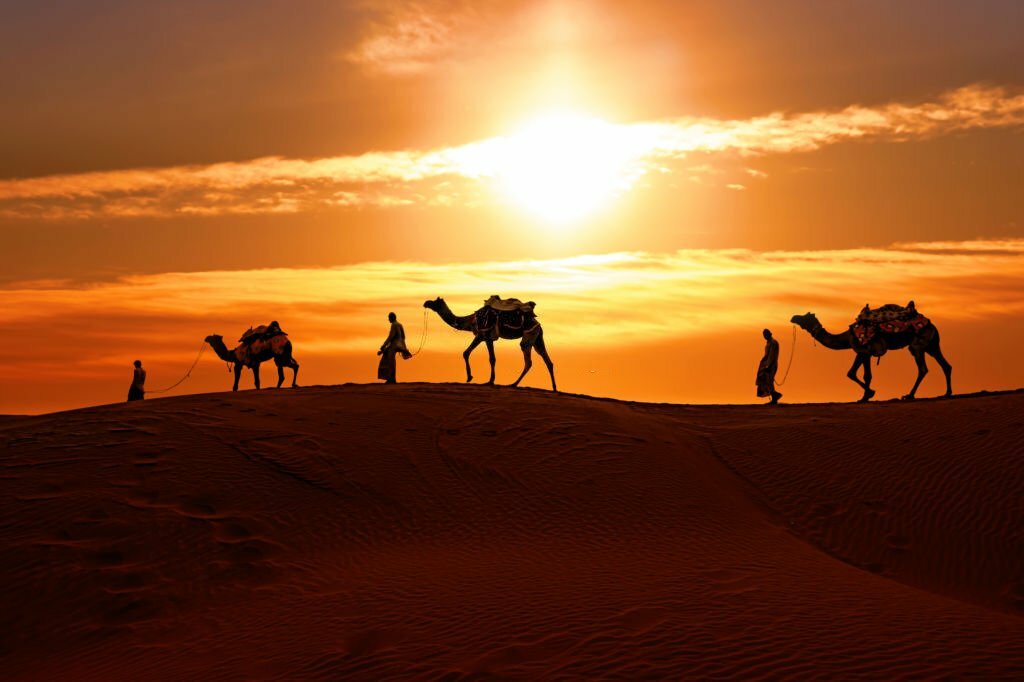 Morocco Travel Itinerary Options: Your Journey Awaits
At Morocco Best Sahara Tours, we understand that every traveler is unique, and we're here to help you tailor your Morocco adventure to your preferences. Our Morocco travel itinerary options cater to a wide range of tastes, ensuring that your journey is a reflection of your desires. Whether you're drawn to the rich culture, thrilling adventures, or indulgent luxury, we have the perfect itinerary for you.
1. Cultural Immersion (10 Days):
Discover Morocco's vibrant cultural tapestry on an affordable journey from Australia to Morocco. Immerse yourself in the captivating cities of Marrakech, Fes, and Casablanca, where history, tradition, and lively markets await. Explore the maze-like medinas of Marrakech and Fes, wander through centuries-old palaces, and lose yourself in the bustling souks, filled with a kaleidoscope of colors and aromas.
Savor the flavors of Morocco with traditional dishes like aromatic tagines and mint tea. Engage with welcoming locals who share their customs and traditions, providing you with a glimpse into Moroccan culture. And don't miss the highlight of your journey: a leisurely stroll through the enchanting Jardin Majorelle in Marrakech, an oasis of calm within the bustling city.
Our affordable Morocco tours from Australia offer you an enriching experience, blending history, cuisine, and local life.
2. Desert Adventure (7 Days):
From Australia to Morocco, get on a thrilling Sahara Desert adventure. Camel trek through mesmerizing dunes, camp under the starlit sky, and explore the ancient ksar of Ait Ben Haddou nestled at the foothills of the Atlas Mountains. Don't miss the breathtaking moment of witnessing a Sahara sunrise, painting the desert in hues of gold and orange. Join us for an unforgettable desert escapade.
3. Luxury Escape (14 Days):
Experience the epitome of luxury with our Morocco tours from Australia. Enjoy stays in upscale riads and boutique hotels, each offering a unique blend of comfort and style. Your journey is curated to perfection, featuring private guided tours, exclusive dining experiences, and rejuvenating spa treatments. Explore not only cultural landmarks but also uncover hidden off-the-beaten-path gems, allowing you to embrace Morocco in all its facets. And don't miss the highlight of your trip: unwinding in a private riad nestled in the heart of Marrakech's bustling medina, where opulence meets authenticity.
4. Adventure Seeker (12 Days):
uel your adventurous spirit with our Morocco tours from Australia. Dive into thrilling activities like hiking challenging trails in the Atlas Mountains, quad biking through rugged terrain, and soaring high in a hot air balloon over the majestic landscapes. Explore the wonders of the Atlas Mountains, the dramatic Todra Gorge, and the vast Sahara Desert. Immerse yourself in the warmth of Berber communities, sharing in their rich culture and hospitality. And the ultimate highlight? Conquer the challenging trails of the Atlas Mountains, a feat that promises both excitement and breathtaking views.
5. Family-Friendly Fun (9 Days):
Craft unforgettable family memories with our Morocco tours from Australia. We offer family-friendly activities and accommodations to ensure everyone has a remarkable experience. Explore the enchanting medinas, delve into history at iconic sites, and savor the flavors of Moroccan cuisine. Experience the Sahara together with camel rides, sandboarding adventures, and mesmerizing star-gazing nights. But the true highlight? Get on a camel trekking journey tailored for the whole family, creating moments that will be cherished forever.
Inclusions and Exclusions of Your Morocco Vacation Packages
At Morocco Best Sahara Tours, we believe in complete transparency when it comes to our Morocco vacation packages. We want you to have a clear understanding of what is included in your package, as well as any optional add-ons or upgrades available. This way, you can make an informed decision and enjoy your Moroccan adventure to the fullest.
What's Included in Our Morocco Vacation Packages:
Accommodation: Rest comfortably in handpicked hotels, riads, or desert camps that offer comfort and authenticity.
Meals: Enjoy daily breakfasts and select meals that showcase the flavors of Moroccan cuisine.
Guided Tours: Explore Morocco's highlights with knowledgeable local guides who bring history and culture to life.
Transportation: Travel in comfort with included transportation between cities and destinations.
Special Experiences: Immerse yourself in unique activities and experiences that capture the essence of Morocco.
Optional Add-Ons and Upgrades:
We understand that every traveler has different preferences, so we offer optional add-ons and upgrades to enhance your journey. These may include:
Excursions: Choose from a variety of optional excursions to tailor your experience further.
Accommodation Upgrades: Upgrade to premium accommodations for added luxury and comfort.
Culinary Experiences: Explore the culinary delights of Morocco with cooking classes or food tours.
Spa and Wellness: Treat yourself to relaxation with spa treatments and wellness activities.
What's Not Included:
To manage your expectations effectively, here are some items that are not included in our Morocco vacation packages:
International Airfare: Your package does not include international flights from Australia to Morocco.
Travel Insurance: We recommend that you purchase travel insurance separately for added peace of mind.
Personal Expenses: Expenses such as souvenirs, additional meals, and personal purchases are not included.
Tips and Gratuities: While tipping is customary in Morocco, gratuities for guides and staff are not included in your package.
Discover Morocco Through the Eyes of Fellow Travelers
My journey through Morocco with [Your Company Name] was nothing short of enchanting. From the bustling souks of Marrakech to the serenity of the Sahara Desert, every moment was filled with wonder. The accommodations were exceptional, and the local guides made the history and culture come alive. This trip exceeded all my expectations!
– Sarah T., Sydney, Australia
Morocco had always been on my bucket list, and I couldn't have asked for a better way to explore it. The 'Cultural Immersion' itinerary was perfect for me. The team at Morocco Best Sahara Tours was attentive to every detail, and the local interactions made the trip unforgettable. I'll forever cherish the memories of sipping mint tea with Berber villagers.
– David M., Melbourne, Australia
Traveling with Morocco Best Sahara Tours was an absolute delight. The 'Adventure Seeker' itinerary pushed my boundaries and allowed me to experience Morocco in a whole new light. From quad biking in the desert to hiking the Todra Gorge, every day was an adventure. I felt safe and well-cared for throughout the journey.
– Emily L., Brisbane, Australia
Discover Morocco's Iconic Attractions: Morocco tour from australia itinerary
Marrakech: The Heart of Morocco's Culture
Marrakech, often referred to as the "Red City," stands as an epitome of Morocco's rich cultural heritage. With its enchanting medina, bustling souks, and historic palaces, it's a city that captures the essence of Morocco's past and present. Explore the vibrant Jemaa el-Fna square, where snake charmers, storytellers, and artisans create a lively atmosphere. Admire the intricate architecture of Bahia Palace and the mesmerizing blue hues of the Majorelle Garden. Our "Morocco tour from Australia" invites you to delve deep into Marrakech's captivating culture, where every corner tells a story.
Casablanca: Where Modernity Meets Tradition
Casablanca, the bustling economic heart of Morocco, is where modernity and tradition coexist harmoniously. It's a city of striking contrasts, where gleaming skyscrapers stand alongside historic landmarks. Discover the breathtaking Hassan II Mosque, a symbol of Moroccan architecture and spirituality. Savor fresh seafood in the Corniche, stroll along the beachfront promenade, and experience the vibrant energy of the city's markets. Our Morocco vacation packages from Australia offer you a unique glimpse into the cosmopolitan spirit of Casablanca, where you'll find a blend of tradition and contemporary allure.
Sahara Desert Adventures: A Once-in-a-Lifetime Experience
The Sahara Desert, a boundless sea of golden sand dunes, is an iconic Moroccan destination that promises a once-in-a-lifetime adventure. Our Morocco tours from Australia invite you to embark on an epic journey into this otherworldly landscape. Feel the gentle sway of a camel ride through the dunes, witness the spectacular colors of the desert at sunrise and sunset, and spend a night under the starlit Sahara sky in a traditional desert camp. The Sahara is a testament to Morocco's natural wonders and nomadic heritage, and our itineraries are designed to make your desert dreams come true.
Atlas Mountains: Trekking Through Majestic Peaks
The Atlas Mountains, Morocco's majestic mountain range, beckon adventure seekers and nature enthusiasts. Lace up your hiking boots and embark on a trek through pristine landscapes, lush valleys, and Berber villages. Explore the dramatic Todra Gorge, ascend to the summit of Mount Toubkal, and immerse yourself in Berber culture. Our Morocco vacation packages offer trekking adventures that allow you to witness the breathtaking beauty of the Atlas Mountains and connect with the resilient people who call these peaks home.
Fes: A Journey into Morocco's Medieval Past
Fes, the spiritual and cultural heart of Morocco, is a city that transports you back in time. Its well-preserved medieval medina, a UNESCO World Heritage site, is a labyrinth of narrow alleys, historic mosques, and traditional workshops. Explore the intricate architecture of Bou Inania Madrasa, marvel at the grandeur of the Royal Palace, and lose yourself in the sensory delights of the souks. Our Morocco tours from Australia offer you a journey into Morocco's medieval past, where history and tradition are woven into every aspect of the city.
Chefchaouen: The Blue Gem of the Rif Mountains
Chefchaouen, often called the "Blue City," is a hidden gem nestled in the Rif Mountains of northern Morocco. Its striking blue-painted buildings create a picturesque and tranquil atmosphere. Stroll through the winding blue streets, visit the Kasbah Museum, and immerse yourself in the relaxed ambiance of the city. Chefchaouen is a place of serenity and charm, where travelers can unwind and appreciate the simple beauty of life. Our Morocco vacation packages allow you to experience the enchantment of this unique destination in the heart of the Rif Mountains.
Tangier: Gateway to Africa and Europe
Tangier, located at the northern tip of Morocco, holds a unique position as the gateway between Africa and Europe. It's a city with a rich history of international influences and artistic inspiration. Explore the medina's winding streets, visit the American Legation Museum, and take in panoramic views from Cap Spartel. Tangier's allure lies in its captivating blend of cultures and its status as a meeting point of continents. Our Morocco tours from Australia invite you to discover the cosmopolitan charm and historic treasures of this fascinating coastal city.
Rabat: The Charming Capital City
Rabat, the capital city of Morocco, is a charming blend of modernity and tradition. With its historic Kasbah of the Udayas, the grand Hassan Tower, and the tranquil Chellah Necropolis, Rabat offers a glimpse into Morocco's past. Explore the well-preserved medina, visit the exquisite Andalusian Gardens, and experience the cultural richness of the city's museums. Our Morocco vacation packages from Australia provide you with the opportunity to discover the elegance and grace of Morocco's capital, where history and contemporary life intertwine.
Tailored Morocco Vacation Packages
At Morocco Best Sahara Tours, we understand that no two travelers are alike. That's why we offer a range of  Tailored Morocco Vacation Packages that allow you to create your dream Moroccan adventure. Whether you're seeking cultural immersion, thrilling adventures, or a touch of luxury, we're here to customize your journey to match your unique preferences.
Customize Your Morocco Adventure
With our Customize Your Morocco Adventure option, you have the freedom to design every aspect of your trip. Choose your preferred destinations, select the activities that excite you the most, and let us know your travel dates. Our expert team will craft an itinerary that aligns perfectly with your interests, ensuring that your Moroccan experience is tailored to your desires. Whether you dream of exploring ancient medinas, trekking in the Atlas Mountains, or relaxing on the Moroccan coast, we'll make it a reality.
Crafting Your Dream Morocco Itinerary
Crafting your dream Morocco itinerary is all about personalization. Share your travel wishlist with us, and we'll work closely with you to create an itinerary that checks all the boxes. Want to combine cultural exploration in Fes with a desert adventure in the Sahara? Or perhaps you'd like to savor the flavors of Moroccan cuisine in Marrakech and relax in a luxurious riad. The possibilities are endless, and we're here to make sure every detail aligns with your vision of the perfect Moroccan adventure.
Personalized Morocco Tours from Australia
Our commitment to personalized travel extends to our Personalized Morocco Tours from Australia. We understand that travelers from Down Under have unique preferences and requirements. That's why we offer specialized itineraries that cater to Australian travelers, ensuring a seamless and enjoyable journey from start to finish. Our experienced team is here to address your specific needs and provide you with an unforgettable Moroccan experience that's tailored just for you.
Unlock the Magic of Morocco: Morocco tour from australia itinerary
Are you ready to experience the enchantment of Morocco, a land where history, culture, and natural beauty intertwine in a mesmerizing tapestry? Join us on a journey that will awaken your senses, ignite your curiosity, and leave you with memories that last a lifetime. Our Morocco tours from Australia are crafted to introduce you to the soul of this captivating country, where bustling medinas, ancient palaces, and endless desert dunes await your exploration.