Experience Unforgettable Morocco Desert Tours from Rabat
Discover the Magic of Morocco's Deserts: Morocco Tours From Rabat to Sahara Desert
Discover the enchanting allure of Morocco's deserts with our expertly curated Morocco Desert tours departing from Rabat. At Morocco Best Sahara Tours Travel Agency, we're committed to offering you an immersive experience that brings to life the beauty and mystique of the Sahara. Our desert tours from Rabat encapsulate the essence of adventure, cultural discovery, and unparalleled landscapes.
Get on Unforgettable Desert Tours from Rabat
With our carefully crafted itineraries, including excursions like Rabat to Sahara tours and Morocco Sahara excursions, you'll traverse through breathtaking vistas, witnessing the golden hues of the desert sands and the mesmerizing starlit skies. Our commitment to delivering the best desert trips from Rabat is reflected in our attention to detail and personalized service.
Note that our tours originate from Rabat, offering customizable itineraries ranging from one to over 20 days. Whether you're a duo or a sizable group, we cater to groups as small as two to larger gatherings. Flexibility is our forte; let us tailor your experience to perfection.
Tailored Desert Adventures Departing from Rabat
At Morocco Best Sahara Tours Travel agency, we take pride in curating diverse itineraries for every adventurer seeking guided tours in Morocco. Our Morocco tour agency from Rabat specializes in designing bespoke desert tours, ensuring that every journey is as unique as you are. Our range of offerings includes the best Morocco desert tours from Rabat, each meticulously planned to cater to your travel preferences.
Explore Diverse Morocco Tours – Tailored to Your Desires
Whether you dream of camel treks, overnight stays in authentic desert camps, or engaging with local nomadic communities, our Morocco desert tours cover it all. Experience the epitome of adventure and cultural immersion as you embark on our Morocco desert tour, crafted to create lasting memories of your time in this magnificent landscape.
Diverse Itineraries for Every Adventurer
Our desert tours from Rabat encompass a variety of experiences tailored to cater to diverse traveler interests. From the best desert trips from Rabat to guided tours in Morocco, our itineraries offer a blend of adventure, cultural exploration, and relaxation. Our aim is to provide you with the ultimate Morocco Sahara excursions that align with your preferences.
Unravel Morocco's Charm with Customized Desert Tours
With an array of activities and sights to behold, including Rabat to Sahara tours and Morocco tours, our comprehensive packages ensure an enriching and fulfilling journey. Join us and discover the diversity and richness of Morocco's deserts, all while experiencing top-notch service and unparalleled hospitality.
Why Choose Us for Your Desert Expedition?
Exceptional Service, Unforgettable Experiences
When it comes to planning your desert expedition, choosing the right tour agency makes all the difference. At Morocco Best Sahara Tours, we pride ourselves on being the premier choice for those seeking Morocco desert tours from Rabat. Here's why we stand out:
Expertise and Experience
With years of expertise in organizing Morocco tours and a deep understanding of the local landscape, our team ensures that your desert adventure is seamless and remarkable.
Tailored Experiences
We believe in personalized experiences, tailoring every aspect of your desert tour to match your preferences.
Commitment to Safety
Your safety is our priority. We adhere to stringent safety measures and maintain high-quality standards throughout our tours, ensuring a secure and worry-free experience.
Get on Unforgettable Morocco Desert Tours from Various Cities
Explore the mesmerizing Moroccan deserts with our diverse range of desert excursions departing from Rabat, Casablanca, Tangier, Marrakech, Fes, Agadir, and Ouarzazate. At Morocco Best Sahara Tours, we curate the best guided desert tours in Rabat and beyond, promising an exhilarating Morocco Sahara adventure like no other.
From Rabat to Erg Chebbi desert tours offering authentic desert experiences to private and group desert expeditions from Rabat, Casablanca, and Tangier, we specialize in creating tailor-made desert adventures. Discover the stunning landscapes of Merzouga and Erg Chebbi with our luxury and budget-friendly desert tours, including off-road adventures, desert camping, and exclusive treks for the adventurous souls.
Whether you're seeking Morocco Sahara tours from Casablanca, Marrakech desert tours, or Fes to Sahara desert tours, our Morocco desert tour operator expertise ensures unforgettable experiences. From Agadir Sahara desert tours to Fes desert holiday packages and Marrakech desert safari adventures, our customized desert tours promise authentic cultural immersion and thrilling desert escapades.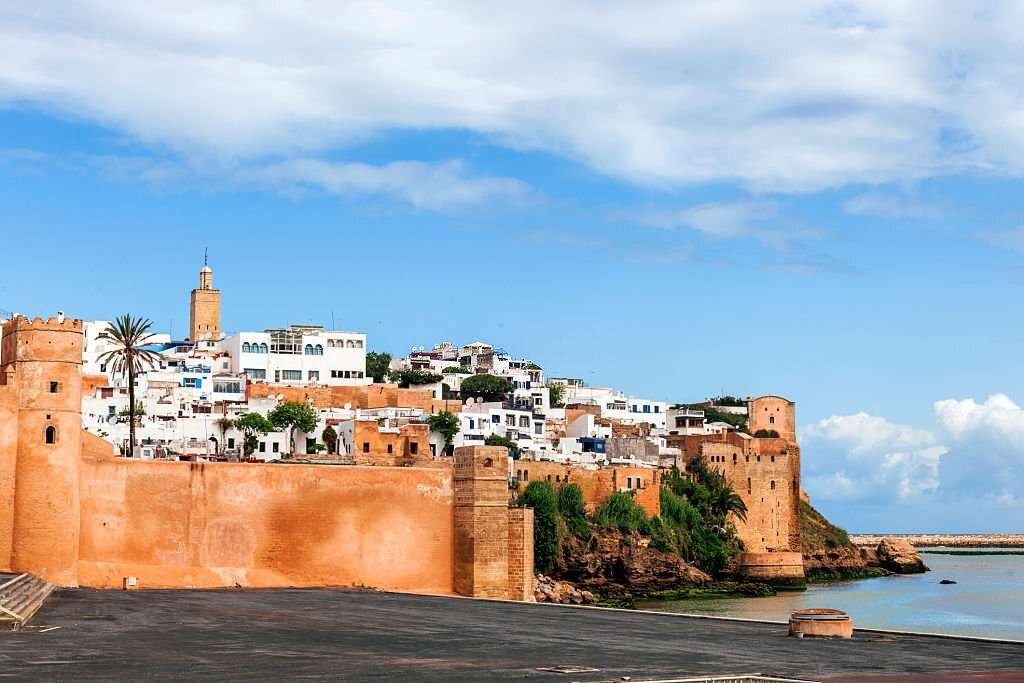 Explore the Journey from Rabat to Key Moroccan Cities
Experience the unparalleled beauty of Morocco's diverse landscapes on an extraordinary journey from Rabat to several iconic Moroccan cities. Our curated desert tours offer an immersive adventure, allowing you to traverse captivating terrains, witness breathtaking vistas, and delve into the rich cultural tapestry that defines each destination. From the historical charm of Fes to the azure allure of Chefchaouen, the cosmopolitan vibe of Casablanca to the coastal enchantment of Tangier, our tours promise an unforgettable exploration across Morocco's remarkable cities, accompanied by the allure of the Sahara desert.
Morocco Desert Tours from Rabat to Tangier
Embark on an unforgettable expedition from Rabat to Tangier with our exclusive Morocco desert tours. Our meticulously planned itineraries ensure an enchanting journey through the Moroccan landscape, encompassing the captivating beauty of the desert terrain and the cultural richness of Tangier. Traverse through ever-changing landscapes as you travel from Rabat to Tangier, experiencing the allure of the Sahara with our expert guides and tailored desert excursions. Discover the hidden gems and breathtaking vistas along the way, making memories that last a lifetime.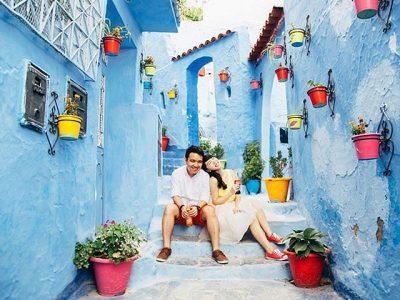 Discover the Beauty on a Rabat to Chefchaouen Desert Excursion
Experience the enchanting journey from Rabat to Chefchaouen with our captivating desert excursions. Our Morocco desert tours from Rabat to Chefchaouen promise a scenic adventure through stunning landscapes, combining the allure of the desert with the charm of the Blue City. Immerse yourself in the rich culture and striking architecture of Chefchaouen while exploring the surrounding desert regions. Our tours offer a unique blend of authenticity, exploration, and cultural immersion, making your journey from Rabat to Chefchaouen an unforgettable experience.
From Rabat to Fes: A Desert Adventure Like No Other
Embark on a captivating desert adventure from Rabat to Fes, delving into the heart of Morocco's cultural heritage. Our desert tours from Rabat to Fes offer an immersive experience, combining the allure of the Sahara with the historical richness of Fes. Traverse through diverse landscapes, witness breathtaking vistas, and immerse yourself in the vibrant culture and traditions of Fes. With our expertly crafted itineraries, your journey from Rabat to Fes promises an extraordinary adventure, creating timeless memories of Morocco's captivating beauty.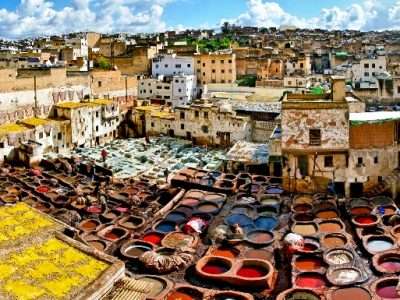 Casablanca to Rabat: Embark on a Desert Expedition
Experience the mesmerizing journey from Casablanca to Rabat with our exceptional desert expeditions. Our Morocco desert tours offer an unparalleled adventure through the desert landscapes between Casablanca and Rabat. Traverse through scenic routes, witness the stunning contrasts of the desert terrain, and discover the hidden treasures along the way. Our guided tours ensure a seamless and immersive experience, allowing you to soak in the beauty of the desert while traveling from Casablanca to Rabat, creating memories that will last a lifetime.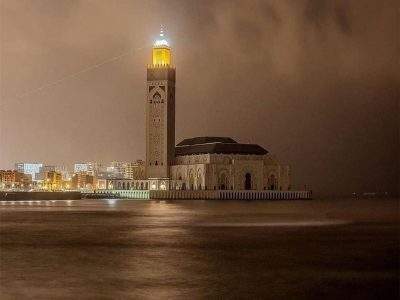 Testimonials for Morocco Desert Tours From Rabat
My journey through Morocco's deserts with Morocco Best Sahara Tours was truly exceptional. The Rabat to Tangier tour was filled with awe-inspiring landscapes and cultural immersion. The guides were knowledgeable, friendly, and made the experience unforgettable. Highly recommended for anyone seeking an authentic desert adventure.
– Maria D., United States
I can't thank Morocco Best Sahara Tours enough for the fantastic Rabat to Chefchaouen desert excursion. The tour was flawlessly organized, and the beauty of the desert combined with the enchantment of Chefchaouen created magical moments. The team's attention to detail and commitment to customer satisfaction made this trip truly remarkable.
– David R. Canada
My journey from Rabat to Fes with Morocco Best Sahara Tours surpassed all expectations. The desert tour was a perfect blend of adventure and cultural exploration. The guides were passionate, and the entire experience was seamless. I'll cherish the memories of this incredible journey for a lifetime.
– Sarah K. UK
Frequently asked question about: Morocco Desert Tours From Rabat
Experience the Magic of Morocco's Deserts with Us!
Are you ready to embark on an extraordinary adventure through Morocco's stunning landscapes and immerse yourself in the allure of the Sahara Desert? Book your desert tour with Morocco Best Sahara Tours today and discover the beauty, culture, and adventure that await you.
Contact us now to start planning your unforgettable desert expedition!
Experience Unforgettable Morocco Desert Tours from Rabat
Morocco Best Sahara Tours Experience Unforgettable Morocco Desert Tours from Rabat